How much do you know about bed bugs? Do you know enough to protect your Colorado Springs business from these pests, and are you able to appropriately respond when a customer or employee discovers these bugs? We hope so. Many people find bed bugs to be disturbing pests. When they find them in your business, your first job is to diffuse the situation. The tool for diffusing a tense bed bug conversation is to correct misunderstandings about these pests. They're not nearly as scary or as widespread as most people think. It also helps to have a plan in place. Your customers or employees want to know that you care about their comfort and wellbeing and that you know exactly what to do. We're going to help you with this today. Let's look at some surprising and helpful bed bug facts, how to check for bed bugs, general prevention tips, and how bed bug pest control in Colorado Springs works to stop these elusive insects.
Three Things That May Surprise You About Bed Bugs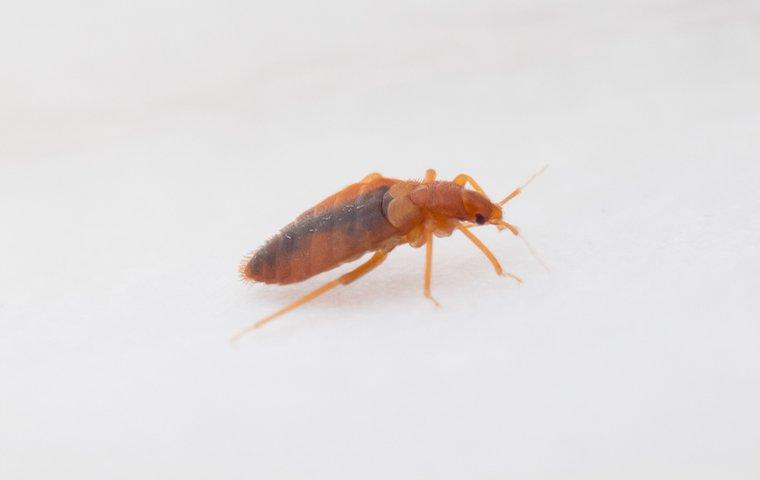 We don't have to tell you what a bed bug is. These insects are infamous at this point in time. But we're betting that there are many things you don't know about bed bugs as well as facts that would surprise you. If you own or operate a business in Colorado Springs, the last thing you need is to be surprised by bed bugs. Here are three questions every business owner should be able to answer.
Are bed bugs attracted to dirty businesses? No. But it is surprising how many people still believe this. Bed bugs don't choose your business. They spread passively. What does this mean? Bed bugs climb into objects or lay eggs in them and these objects are carried into your business. Once inside, a bed bug is going to do what a bed bug is going to do. Bed bugs establish themselves near where people sleep, lay, or sit. They're not looking for dirty places to live or dirty people to bite. But, even if they did, they don't have much control over where they live. If bed bugs don't like your business, they're not going to go outside. They are indoor insects that prefer to be near people.
Can bed bugs bite people while they are awake? Yes. These insects can draw a blood meal without causing discomfort. If you are distracted by the television or working on a computer, a bed bug can quickly get a meal and disappear from view when finished. For this reason, bed bugs can infest a business that has no beds. If a customer or employee brings bed bugs into an office space, all those bugs need is a dark place or a hidden space. A video editor in an edit suite can easily get bites because editors often work in dark spaces. Anyone who has a couch or upholstered chair in their office can get bites. Bed bugs are protected from the light when they sneak up from a couch or chair. Moviegoers can get bites while taking in the latest blockbuster. There are many ways a bed bug can get a blood meal during the day.
Can bed bugs pass through walls? Yup. Bed bugs get into dark voids. They are prone to get into electrical outlets or behind baseboards and crown molding. If they find a way into a wall void, they can pass from one room to another in your business. If you own an apartment complex, bed bugs can spread between adjacent apartments. As you work to address the problem, you need to be aware that this could be how bed bugs are spreading.
Many of the issues business owners have with bed bugs arise from a misunderstanding of these pests. Hopefully, these three facts will get you started on the right foot. Now, let's look at how to find bed bugs during the day, how to clean bed bugs up in infested areas, and other natural pest control for bed bugs.
Bed Bug Prevention Tips Everyone Ought To Know
Vigilance is essential when it comes to preventing bed bug infestations. You need to catch them early and stop them. Train your staff to take these steps as well.
Perform routine inspections. Bed bugs hide from the light and can be found in the space between mattresses and box springs, inside cracks and recesses, and voids. You can detect them by looking for black fecal spotting, shed skins, or tiny white eggs. They leave these warning signs for you to find. Use a flashlight and a probing tool during your inspections.
Use a vacuum to suck bed bugs up. As you inspect, it is wise to have a vacuum nearby. When you or an employee uncovers bed bugs, you may be able to suck them up quickly and dispose of them.
Run infested items through a 30-minute dryer cycle. Bedding, linen, and other dryer-safe items should be put through a hot wash and a dryer cycle. Heat and soapy water exterminate bed bugs in all stages of development.
Seal items in plastic bags and store them in a freezer for three days. Cold also works to exterminate bed bugs. If you have bed bugs hiding in an object, you may be able to use this method. It works great for small items, like alarm clocks.
Along with bed bug prevention, you should have an action plan. When customers or employees report bed bugs, it helps to have a checklist of what should be done to address the problem. On this checklist you should have simple facts that can reduce fear, such as bed bugs are not known to transmit diseases, they spread by hitchhiking (which is difficult to stop), there is little chance that they are widespread in your business, and you have a plan to stop them.
Top Reasons DIY Bed Bug Control Often Fails
Did you notice that we didn't talk about bed bug control products in the prevention section above? The reason DIY bed bug control fails is that bed bug control products must be applied correctly to achieve results. We recommend that you save your money and stick to natural prevention. Bed bug control products are likely to only add to your troubles. Here are the top reasons why DIY bed bug control fails.
Topical treatments don't work. Bed bugs hide in dark voids, tight spaces, cracks, and compressed areas.
Treatments can dry out and become inert. A good example of this is vinegar and water. Can you exterminate bed bugs with vinegar spray? Yes. But once it tries on a surface, it provides no control whatsoever.
Treatment products sometimes fail to work as promised. There are smells that bed bugs avoid. If you use these to drive bed bugs out of your business, you're likely to be disappointed.
They also don't work well to prevent bed bug bites.
Treatments assume bed bugs are in the bed. If you throw a bed frame, mattress, or box spring out, it may do nothing to arrest your infestation. Bed bugs live in many other places. When applying mattress encasements, bed bugs that are not in the mattress can come out of hiding and climb over the encasements to bite sleeping people.
Traps catch bed bugs but only treat the symptom, not the source. You can exterminate bed bugs continually and never arrest an infestation.
Heat can exterminate bed bugs but it is rarely applied in a way that is effective. It isn't enough to put a space heater in a room. Bed bugs will find cold spots and hide from the heat.
Bed bugs are tricky pests to control. When you consider that these insects have lived almost exclusively with humans since the dawn of time and we have yet to drive them to extinction, it is easy to understand why. Let's look at the best solution for bed bug control.
Why Business Owners Should Order Professional Bed Bug Control
A licensed pest control technician uses products that are known to work against bed bugs and will apply these products according to trusted treatment strategies. Your technician will also draw upon personal experience battling these pests. There is no replacement for training and experience when it comes to bed bug control. Your technician knows where bed bugs hide and how to counteract the challenges of treating them in these hard-to-reach places.
At Beeline Pest Control, we use conventional treatments to target bed bugs in their hiding places and also lay down gel powder that works to exterminate bed bugs that come in contact with the product. Your bed bug treatment is guaranteed. While it generally takes one treatment to stop these pests, we perform as many follow-up visits as necessary. When we're done, the bed bugs will be gone.
If you're in Colorado Springs, reach out to Beeline Pest Control today. We'll guide you toward the right control solution to address your bed bug concerns.