Colorado Springs's Ultimate Ant Prevention Handbook
3/22/2022
When it comes to ant prevention in your Colorado Springs home, you need to be informed about the best tactics for ant control in your house and ant control in your yard. Our article gives you the best tips for effective ant control.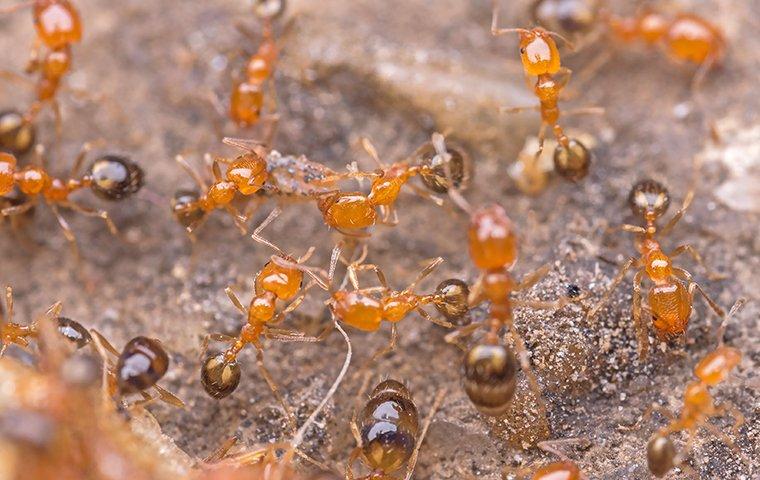 The Kinds Of Ants You Can Find In Colorado Springs
There are several types of ants in the Colorado Springs area that you may encounter in your home. Learning how to get rid of ants depends on properly identifying your ant problem and developing targeted treatments. Ant control in Colorado Springs provided by Beeline Pest Control can help you with this.
You may encounter any of the following ant species in your Colorado Springs home:
Argentine ants
Acrobat ants
Odorous house ants
Carpenter ants
Pharaoh ants
Pavement ants
How Ants In Your Colorado Springs Home Can Make You Sick
While most people only think of ants as a nuisance, not many people understand the dangers that this pest can bring to your home. Ants can easily contaminate food storage areas and carry a risk of illness or food poisoning to your pantry. You can also pick up illnesses from the bacteria that ants spread through your home as they scavenge.
Additionally, ants may cause allergies for those in your home, especially if they frequently bite individuals. In some instances, a plethora of ant bites may also trigger anaphylaxis, which needs to be met with immediate medical attention.
Five Eco-Friendly Ant Prevention Tips For Colorado Springs Homes
One of the best ways to engage in ant control in your house and ant control in your yard is to implement ant prevention tactics. The steps below are eco-friendly and count as green ant control for your home:
Seal up all trash bags tightly and dispose of waste promptly. Always clean up food and drink spills and refrain from leaving out dirty dishes or other food waste, as this attracts all kinds of ants.
Store leftover food properly and consider putting pantry items in sealed airtight containers to deter ants from scavenging stored items. You should also refrain from leaving out uncovered pet food.
Keep your yard clear of debris such as fallen branches and fallen fruit. You should also keep the grass trimmed down low, reducing outdoor ant hiding places.
Address moisture issues and leaks around your home, ensure that gutters are clear and proper drainage around your property. This will stop pools of water from attracting ants.
Keep exterior windows and doors closed as often as possible and invest in sturdy window and door screens. You should also seal up any gaps around windows, doors, and the foundation to properly pest-proof your home.
The Secret To Total Ant Control For Colorado Springs Homes
Ant control in Colorado Springs is essential if you are going to keep this pest out of your home. The experts at Beeline Pest Control will provide you with an in-depth inspection that identifies the type of ant invading your home and finds any problem areas on your property that allow ants to invade. Then, armed with customized solutions, the pest control experts at Beeline will implement effective ant control that removes any ant problem you may be experiencing, allowing you to live peacefully in your home.
Contact Beeline Pest Control today for more ant control advice or assistance.